Zacarias Moussaoui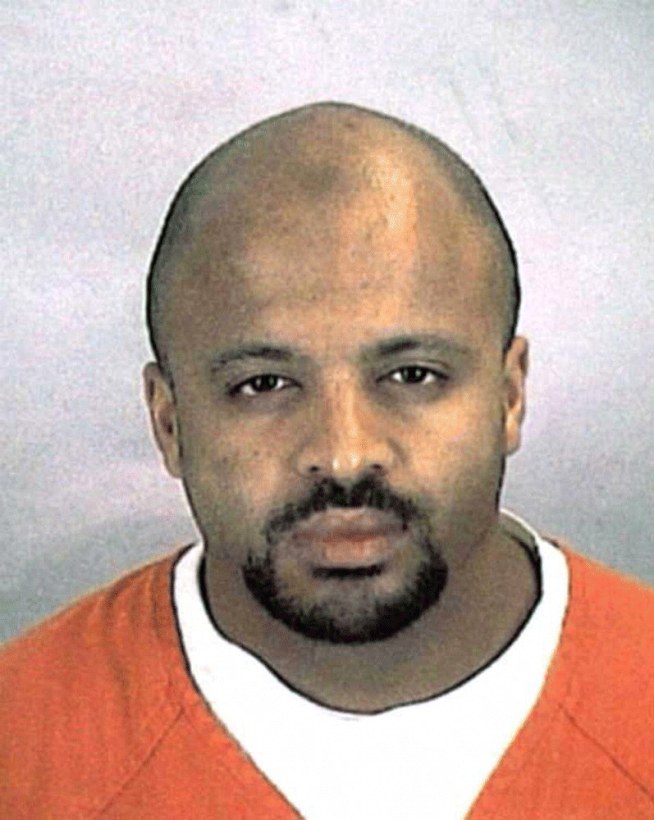 Zacarias Moussaoui born May 30, 1968 is a French-born Moroccan with a shaved head and a history of Muslim radicalism, Moussaoui entered the United States and immediately began trying to learn to fly.
From February 26 to May 29, 2001, Moussaoui attended flight training courses at Airman Flight School in Norman, Oklahoma. Despite 57 hours of flying lessons, he failed and left without ever having flown solo. This school was visited by Mohamed Atta and Marwan al-Shehhi, who piloted planes into the north and south towers of the World Trade Center respectively.He then moved on to the Pan Am International Flying Academy in Eagan, Minn., where he paid $8,000 to use flight simulators designed to train commercial pilots.
His conduct aroused suspicion: his attitude was belligerent, he was evasive about his personal background, he declined to speak French with an instructor who knew the language, and he paid the $6,300 fee in cash. He insisted on training to fly a jumbo jet despite an obvious lack of skill even with small planes. The prospective student reportedly did not want to learn how to take off or land, only how to steer the jet while it was in the air.
The instructor and a vice president of the flight school briefed two Democratic congressmen from the Minneapolis area in November about their repeated efforts to get the FBI to take an interest in Moussaoui's conduct.
Moussaoui was detained by the Immigration and Naturalization Service on charges of violating the terms of his visa. Local FBI investigators in Minneapolis immediately viewed Moussaoui as a terrorist suspect and sought authorization for a special counterintelligence surveillance warrant to search the hard drive of his home computer. This was rejected by higher-level officials in Washington, who claimed there was insufficient evidence to meet the legal requirements for the warrant.
The vice president of the flight school, who briefed Minnesota Congressmen James Oberstar and Martin Sabo, said it took four to six phone calls to the FBI to find an agent who would help. The instructor became so frustrated by the lack of response that he gave a prescient warning to the FBI that "a 747 loaded with fuel can be used as a bomb."
Moussaoui was arrested in Minnesota August 16,2001 after officials of a flight school, the Pan Am International Flight Academy in Eagan, a suburb of Minneapolis, tipped off the FBI that he was seeking flight training on a Boeing 747 jumbo jet.
At the time of his arrest FBI agents found flight manuals for the Boeing 747-400, a flight-simulator computer program, binoculars, two knives, fighting shields and a laptop computer. Some agents worried that his flight training had violent intentions, so the Minnesota bureau tried to get permission (sending over 70 emails in a week) to search his laptop, but they were turned down. FBI agent Coleen Rowley made an explicit request for permission to search Moussaoui's personal rooms. This request was first denied by her superior, Deputy General Counsel Marion "Spike" Bowman, and later rejected based upon The Foreign Intelligence Surveillance Act of 1978 .(Bowman currently works with The George Washington University Homeland Security Policy Institute) Several further search attempts similarly failed.
On August 26, FBI headquarters was notified by French intelligence that Moussaoui had ties to the Al Qaeda organization and Osama bin Laden. Even this report did not spur the agency to action. A special counterterrorism panel of the FBI and CIA reviewed the information against him, but concluded there was insufficient evidence that he represented any threat, despite his refusal to answer questions and the French allegations. Moussaoui was not even transferred from INS detention to FBI custody until after September 11.
On December 11, 2001, Moussaoui was indicted by a federal grand jury in United States District Court for the Eastern District of Virginia on six felony charges: conspiracy to commit acts of terrorism transcending national boundaries, conspiracy to commit aircraft piracy, conspiracy to destroy aircraft, conspiracy to use weapons of mass destruction, conspiracy to murder United States employees, and conspiracy to destroy property. The indictment of Zacarias Moussaoui named as unindicted co-conspirators Ramzi Bin al-Shibh and Mustafa al-Hawsawi, among others, for their role in the attack "to murder thousands of innocent people in New York, Virginia and Pennsylvania."
On May 3, 2006 Moussaoui was convicted of conspiring to kill citizens of the US as part of the September 11, 2001 terrorist attacks. As a result of his conviction, he is serving a life sentence without parole at the Federal ADX Supermax prison in Florence, Colorado.