Khalid Sheikh Mohammed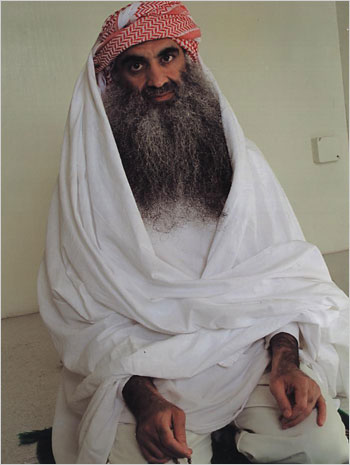 Khalid Sheikh Mohammed is a Pakistani in U.S. custody in Guantánamo Bay for alleged acts of terrorism, including mass murder of civilians. He was charged on February 11, 2008, with war crimes and murder by a U.S. military commission and faces the death penalty if convicted.
The Pentagon says he has admitted to being responsible "from A to Z" for the attacks in New York and Washington.
At a hearing to determine whether he was an "enemy combatant" who should remain in detention at Guantanamo Bay, he also reportedly said he had personally decapitated kidnapped US journalist Daniel Pearl in 2002 and admitted to a role in 30 plots.
He was captured in Pakistan in March 2003 and sent to the US detention center in Cuba in 2006.
He was indicted in 1996 with plotting to blow up 11 or 12 American airliners flying from south-east Asia to the United States in January, 1995.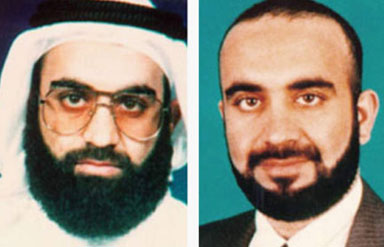 According to the transcripts released, the self-proclaimed head of al-Qaeda's military committee admitted to:

•The organization, planning, follow-up and execution of the 9/11 operation
•Responsibility for the 1993 attack on the World Trade Center in New York, the bombing of nightclubs in Bali in 2002 and a Kenyan hotel in the same year
•Responsibility for the failed attempt by the so-called shoe bomber, Richard Reid, to bring down an American plane
•Plots to attack Heathrow Airport, Canary Wharf and Big Ben in London, to hit targets in Israel, and to blow up the Panama Canal
•A plot to hit towers in the US cities of Los Angeles, Seattle, Chicago and the Empire State Building in New York, and to attack US nuclear power stations
•Plots to assassinate the late Pope John Paul II and former US President Bill Clinton
He said he had used his own "blessed right hand" to behead Daniel Pearl, according to Pentagon papers.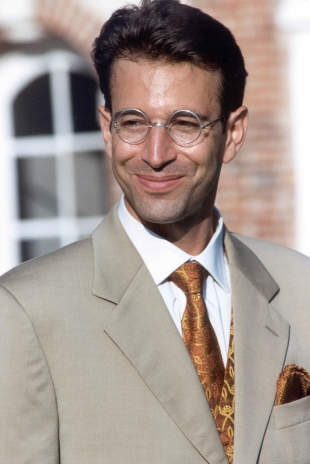 Daniel Pearl (October 10, 1964 – February 1, 2002) was an American journalist who was kidnapped and killed by Al-Qaeda. At the time of his kidnapping, Pearl served as the South Asia Bureau Chief of the Wall Street Journal, and was based in Mumbai, India. He went to Pakistan as part of an investigation into the alleged links between Richard Reid (the "shoe bomber") and Al-Qaeda. He was subsequently beheaded by his captors
Official documents have shown that Khalid Sheikh Mohammed was subjected to waterboarding - or simulated drowning - 183 times in 2003, before this interrogation technique was banned.
Khalid Sheikh Mohammed is believed to have been born in either 1964 or 1965 in Kuwait into a family originally from the Pakistani province of Baluchistan, which borders Afghanistan.
He is said to be fluent in Arabic, English, Urdu and Baluchi.
He graduated in 1986 from North Carolina Agricultural and Technical State University in the US.
In the late 1980s he moved to Pakistan's north-western city of Peshawar, where he became acquainted with Bin Laden.